Everything's Better With Friends!
**Due to Covid-19 all in person groups are currently on hold until further notice. Body and Soul fitness is currently available online. Please contact Connie Burley at 301-432-2391 for more information on how to sign up or visit www.bodyandsoul.org


At Benevola, we believe that we can get more done, learn more, and have more fun when we get together in groups. So outside of Sunday morning, there are lots of ways to get connected. All groups are open to newcomers. And we're always open to starting new groups!
Mid-week Bible Studies, Wednesdays 6:30pm. Thursdays 10am.

Getting together weekly to study God's Word from a biblical or topical perspective. Each week we are challenged to make the biblical story our own, through faithful living. Drop-ins are welcome! For information contact
Pastor Cindy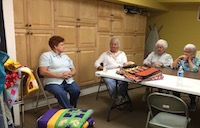 Quilting Group, Tuesdays, 9am to noon.
Ladies of various ages enjoy fellowship as they produce amazing quilts, many of which are displayed around the church. Quilts are being produced for missional causes and for personal use. If you've never quilted before but would like to learn, this is the place to be! Contact
Becky Hein
.

Book Club, Third Fridays at noon.

Friends meet on third Fridays for book discussions and lunch. If you love to read and share insights from great books, this may be the group for you.
Men's Breakfast, First Saturdays, 7am

Men of all ages meet at Bonnie's at Red Byrd,
Keedysville,
for breakfast, conversation, and light Bible study. All men are welcome.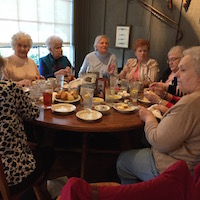 The Lunch Bunch, First Wednesdays at noon.

Church members and friends meet at the different area restaurants to socialize.
Moving On Lunch Group, Third Wednesdays at noon
Widows and widowers meet for lunch, fellowship, and support. Location varies. Contact
Alice Hartzell
.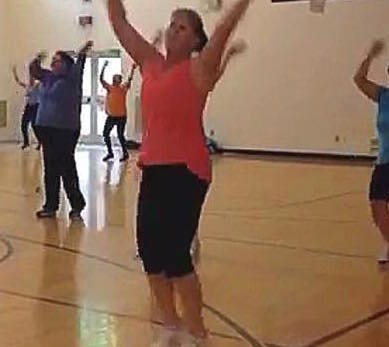 Body and Soul Fitness Mon and Wed at 5:30pm
Get fit, have fun, and enjoy fellowship as we exercise to contemporary Christian music. For information on our next sessioin, contact Connie Burley at 301 432-2391 or visit www.bodyandsoul.org